Availability and pricing for Clydfan Cottage
Choose the length of your stay from the drop down box then simply point, hover over the dates you would like to see the price and availability for, then click to book.
please wait preparing the booking calendar …
We offer secure online payment via credit or debit card. If you prefer we also accept payment via online banking and cheques.
Please note that card payments are subject to a 3% fee to cover bank charges.
[Rental rates are for the entire property]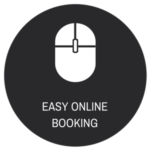 SaveSave
SaveSave
SaveSave